INNOVATION & DESIGN IN ARCHITECTURE
Develop VR

High-quality renderings

The best design solutions for the area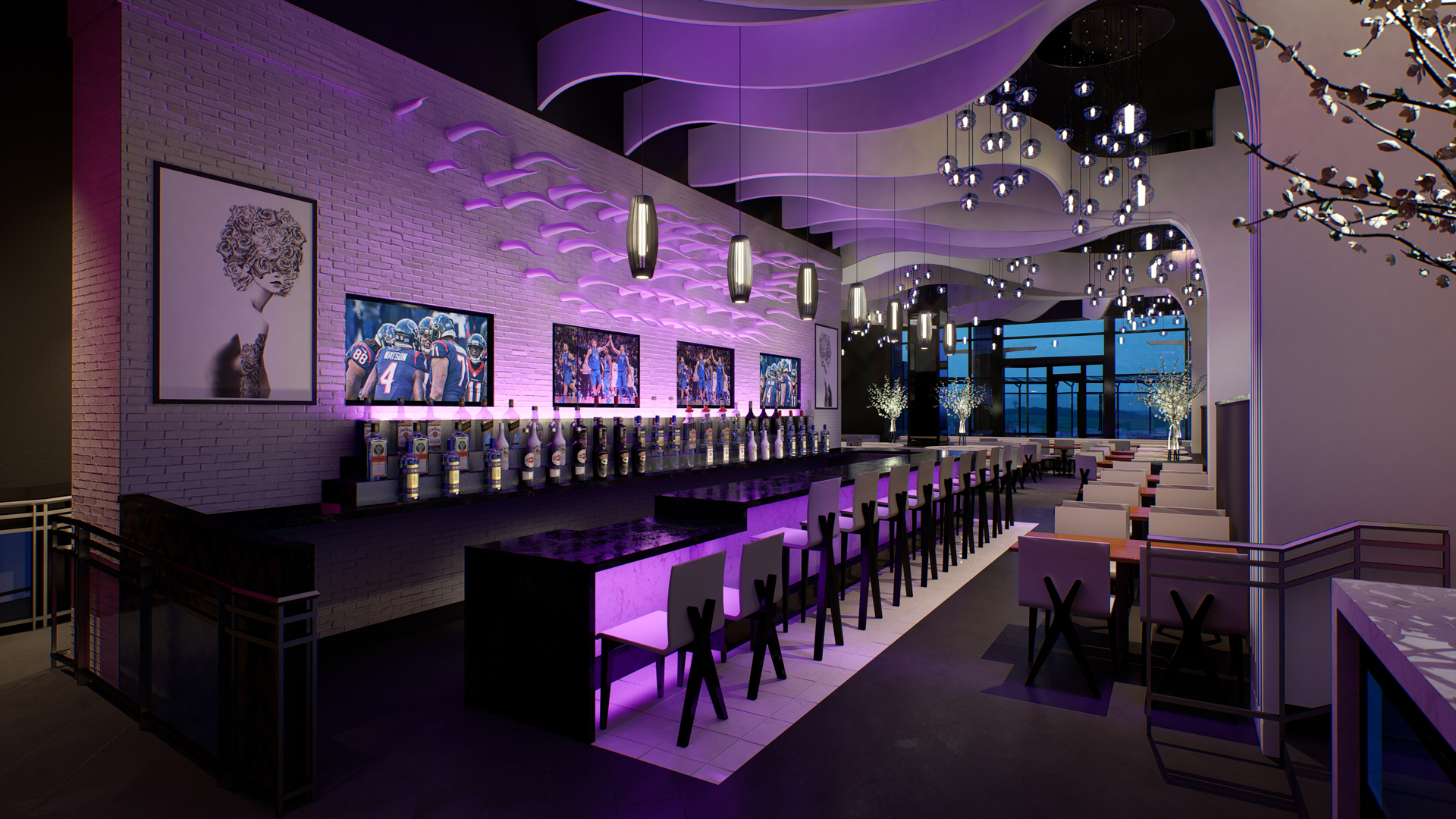 The goal of this project was to show the owners of STK Westwood what their restaurant would look like before the build.

We really wanted to highlight how lighting plays an integral role, and give the owners a true feel of how the space will feel once complete. 
What makes this space unique is all the details. There is so much movement and different shapes and lines in the building design that were accentuated by different lighting techniques. We really wanted to show these dramatic lines and textures with pops of the brand colors so you truly have a unique one-of-a-kind experience.
The client loved everything about this project, the exterior large red bull with the huge STK lights. They also loved looking at the interior from the outside. The lighting, neon signs and unique furniture and artwork pieces set this space apart. With these designs, every view is visible from the second you drive by from the street to walking into the establishment, to walking through the entire restaurant.
Interior and Exterior VR and renderings truly bring the vision and every design detail to life.
Why Spacialists was Chosen
SPACIALISTS provides outside the box thinking when it comes to concept and design. Our communication style and full transparency allows us to build trust with business owners within this industry.

View the gallery to explore project images.